TEL: 044-533 3952
FRIDAY TO THURSDAY 19 JULY – 25 JULY
MAN OF STEEL – PG 10 – 143 MIN
Action, Adventure, Fantasy
Weekdays: 13h20 17h10 20h00
Weekend: 11h00 20h00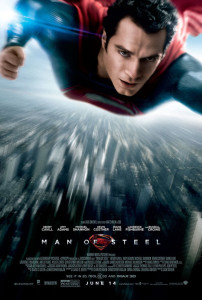 Warner reboots Superman again, with some inputs from Dark Knight wunderkind Chris Nolan. The basic storyline generally follows the expected introductary arc, but the timeline is juggled and there are a few adaptations. With his home planet Krypton about to be destroyed, a father sends his son away in a spaceship, which eventually lands on Earth. A farming couple raises the boy, who gradually learns of his super powers. When grown to manhood, the baddie from Krypton arrives, intent on destroying Earth, and it's up to Superman to see off the threat. Note that this movie is far more violent than previous instalments.
Henry Cavill, Amy Adams, Michael Shannon, Diane Lane, Russell Crowe, Antje Traue, Harry Lennix, Richard Schiff, Kevin Costner
EPIC – PG 10 – 102 MIN
Action, Adventure, Family
Daily: 11h00 13h30 15h50
Epic tells the story of an ongoing battle between the forces of good, who keep the natural world alive, and the forces of evil, who wish to destroy it. When a teenage girl finds herself magically transported into this secret universe, she teams up with an elite band of warriors and a crew of comical, larger-than-life figures, to save their world… and ours.
Voices of Amanda Seyfried, Beyoncé Knowles, Colin Farrell, Josh Hutcherson, Johnny Knoxville, Aziz Ansari, Pitbull, Jason Sudeikis, Steven Tyler, Blake Anderson, Judah Friedlander
SPUD 2 – NPU 13 – 87 MIN
Comedy
Fri/Sat/Sun:: 15h50 18h00
Monday to Thursday: 11h00 13h40 20h00
The year is 1991, and Spud Milton's long walk to manhood is still creeping along at an unnervingly slow pace. Approaching the ripe old age of fifteen, Spud is coming to terms with the fact that he may well be a freak of nature. With a mother keen to emigrate, a father making a killing out of selling homemade moonshine, and a demented grandmother, the new year seems to offer little except extreme embarrassment and more mortifying Milton madness. He is soon beset with women trouble, coerced into misguided late-night adventures and finds his dreams of a famous career on the stage in tatters after landing a bad role. Then things get worse.
John Cleese, Troye Sivan, Jason Cope, Tanit Phoenix, Jeremy Crutchley, Aaron McIlroy, Julie Summers, Graham Weir, Charlbi Dean